Our Mission & Focus- What makes us different?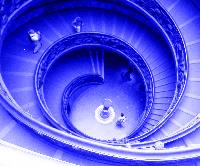 Our web solutions aim is to deliver superior results. Our goals share the vision of simplicity, focus and clarity. We emphasize function over form, performance over aesthetics.
We're constantly researching, monitoring and benchmarking our solutions to help assure superior performance for every individual client.
We give you personal, individualized attention. We invest time in building collaborative relationships — to ensure long and stable relationships. Our great strength lies in vast experience and extensive expertise in designing, developing and Internet Marketing for customers in diverse industry areas.
Get in
contact with us
today, to get your free initial quote/consultation..